Erosion Control Portland, OR
Is the soil around your home moving? Do you need to reclaim unusable property? We have been building retaining walls that prevent soil erosion since 1985 and we can help you get the full use of your property.
Erosion Control is the process of keeping the soil where it belongs and managing the movement of water and wind as harmlessly as possible across your property.
When done correctly, your erosion control systems can help beautify your property and increase the livability of your personal space. Want to know how The Wall can help?
Call us today to schedule a FREE estimate and personal property erosion control consultation. (503) 735-9255
Erosion is the movement of soil and sediment, mainly by wind and water. Runoff from rain cuts rills and gullies, while wind can strip soil from wide areas. Both types of erosion can move large amounts of sediment, sometimes far from the original site of soil disturbance.
WHAT CAN WE BUILD FOR YOU?
Home Owners complete the form below to request a FREE estimate.
What can we build for you?
Home Owners click the button below to request a FREE Estimate.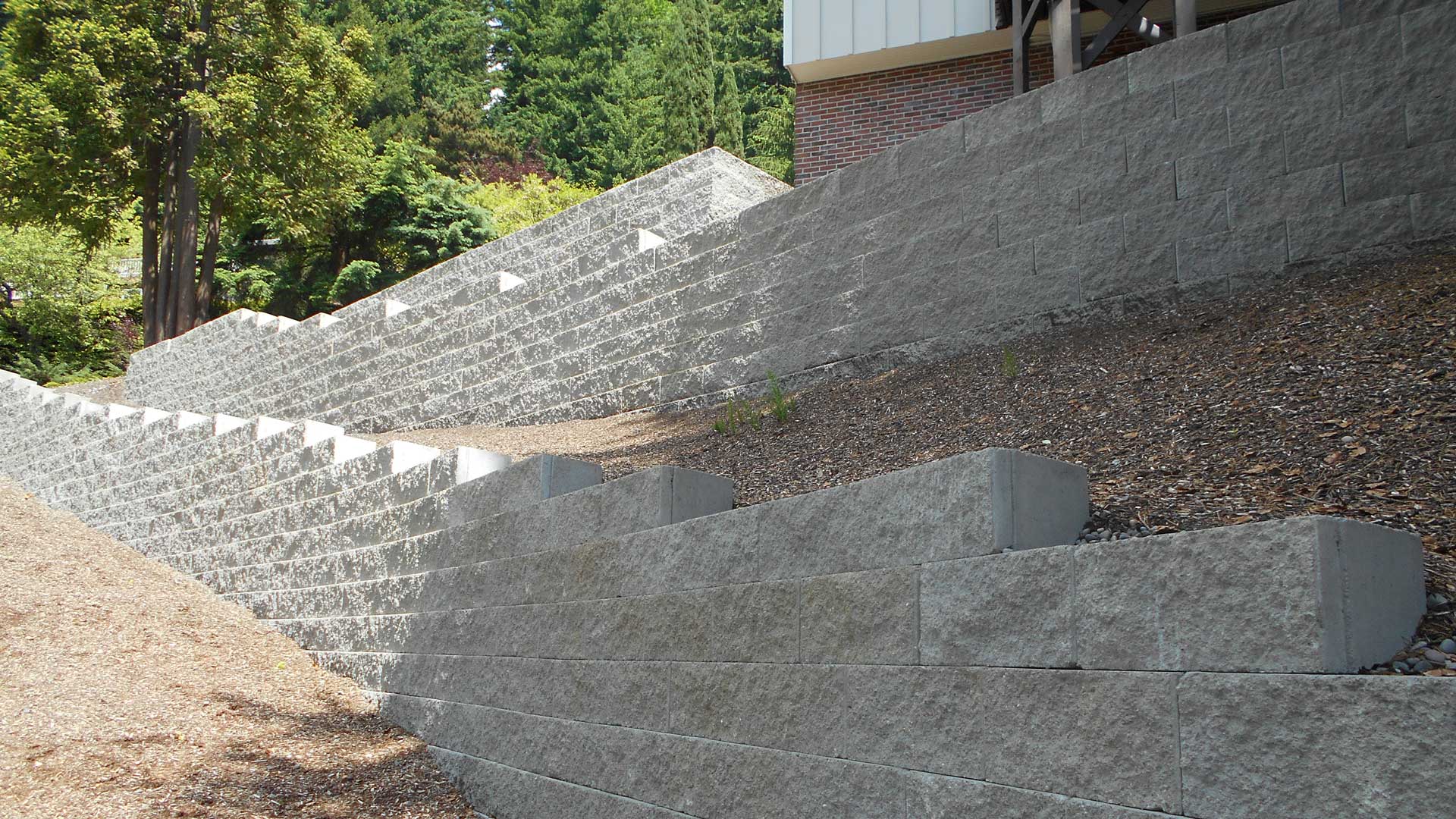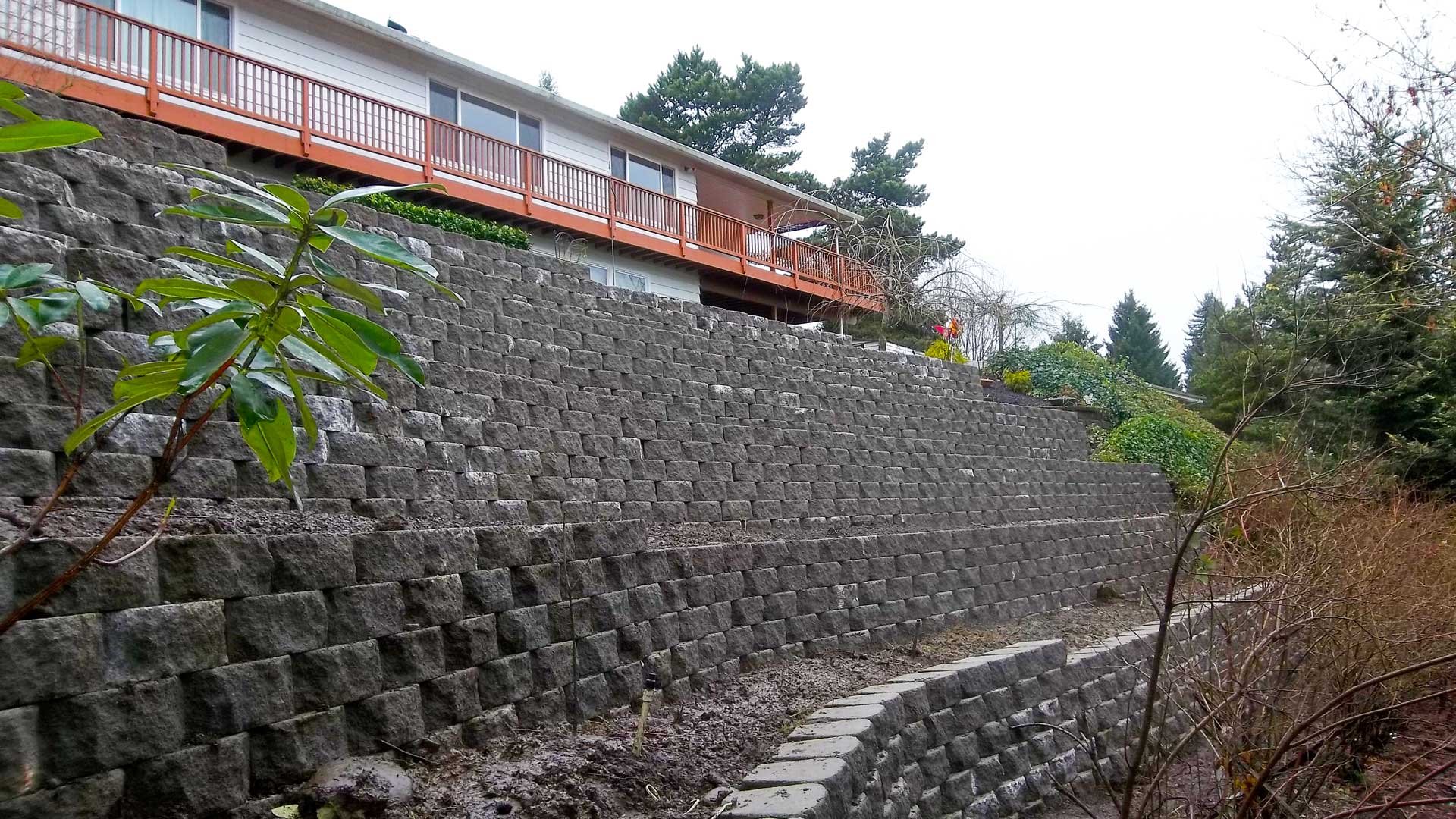 Four main factors influence erosion:
Soil Erodibility
Fine soils, impermeable soils, and soils lacking organic material tend to be more erodible.
Vegetative Cover
Vegetation shields soil from rainfall and wind, increases infiltration, slows runoff velocities, and retains soil moisture for later plant use between rainstorms.
Topography
Long, steep slopes increase runoff amounts and velocities and therefore tend to increase erosion.
Weather
The frequency, intensity, and duration of rainfall influence sediment release amounts.
Sediment from disturbed soils can move into neighboring properties, streets, drainage systems, and other bodies of water. Excessive sediment damages the functions of both stormwater sewers and natural watersheds.
Getting Erosion Control Answers
The Wall uses a wide variety of erosion control materials and construction techniques that can be custom tailored to just about any type of residential or commercial property.
Call The Wall to schedule a free property walk through and estimate. (503) 735-9255.