Beauty and function must work together in your landscaping to provide comfort and protect the value of your property.  The materials used in your retaining wall effect the visual impact as well as the potential life of your hardscape features.
We have been building hardscaping elements since the 1980s, and know how to provide our customers with beautiful and functional walls that are made with quality craftsmanship. Having served thousands of Portland Metro residents over the years, we've come to be known as the premiere retaining wall contractor, because we take your personal needs into consideration and then reshape your property to fullfill your vision.
We began using recycled concrete in our retaining wall projects to provide our customers an alternative cost effective material.  We transform those broken pieces of concrete into beautiful outdoor living features that deliver years of comfort and service.
If you have sloping ground on your property or an area where soil is steadily eroding, we can build one of our many types of retaining walls to fit your properties specific needs.
No matter if you are looking for a multi-terraced landscape, an aesthetic addition to the backyard, or an erosion control system for soil retention, The Wall can build it.
The Wall also offers other material options for all your retaining wall & hardscape needs.
Give us a call today to schedule a free onsite consultation.
Click the icons below to see the different type of retaining walls we've built.
WHAT CAN WE BUILD FOR YOU?
Home Owners complete the form below to request a FREE estimate.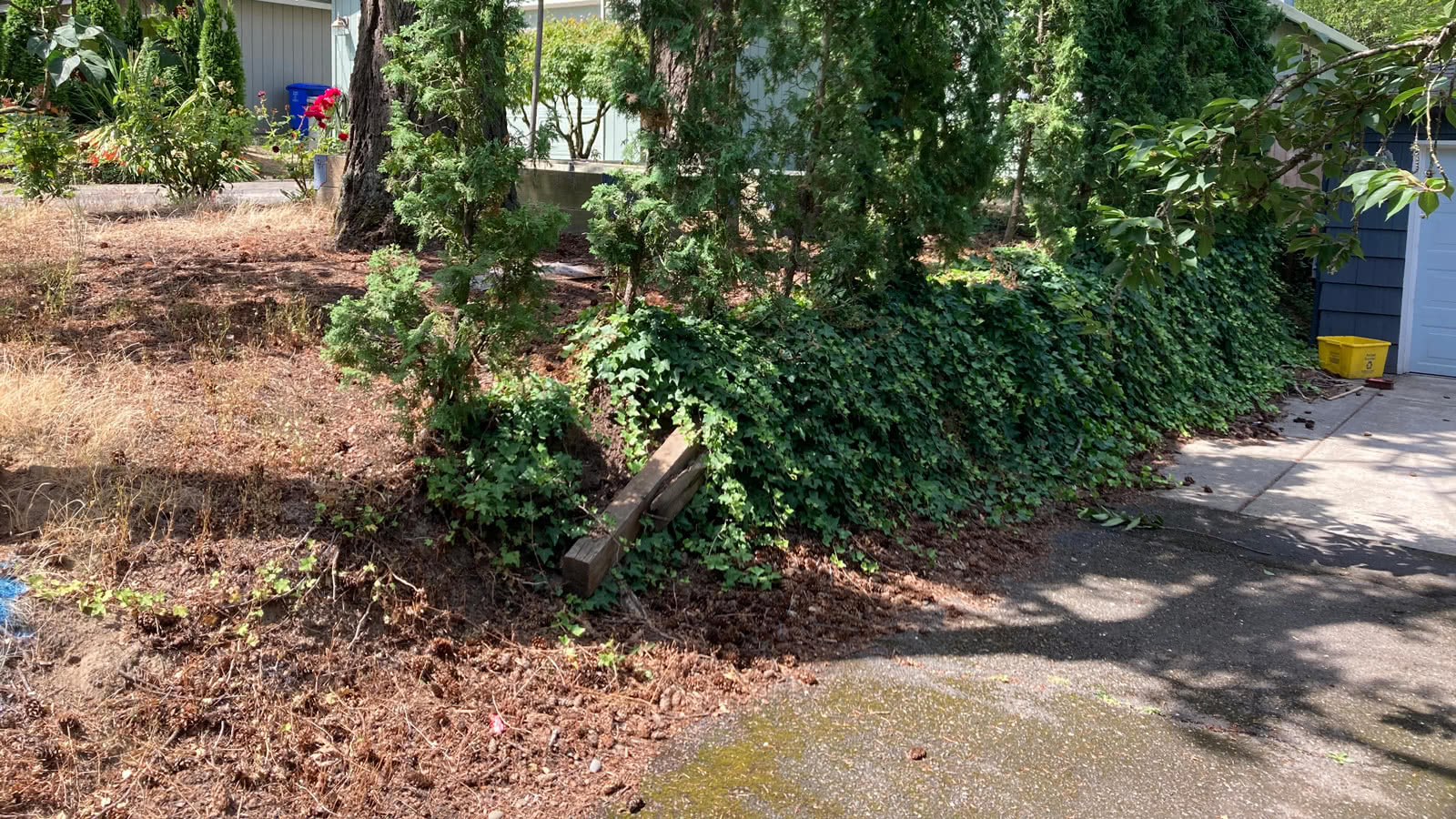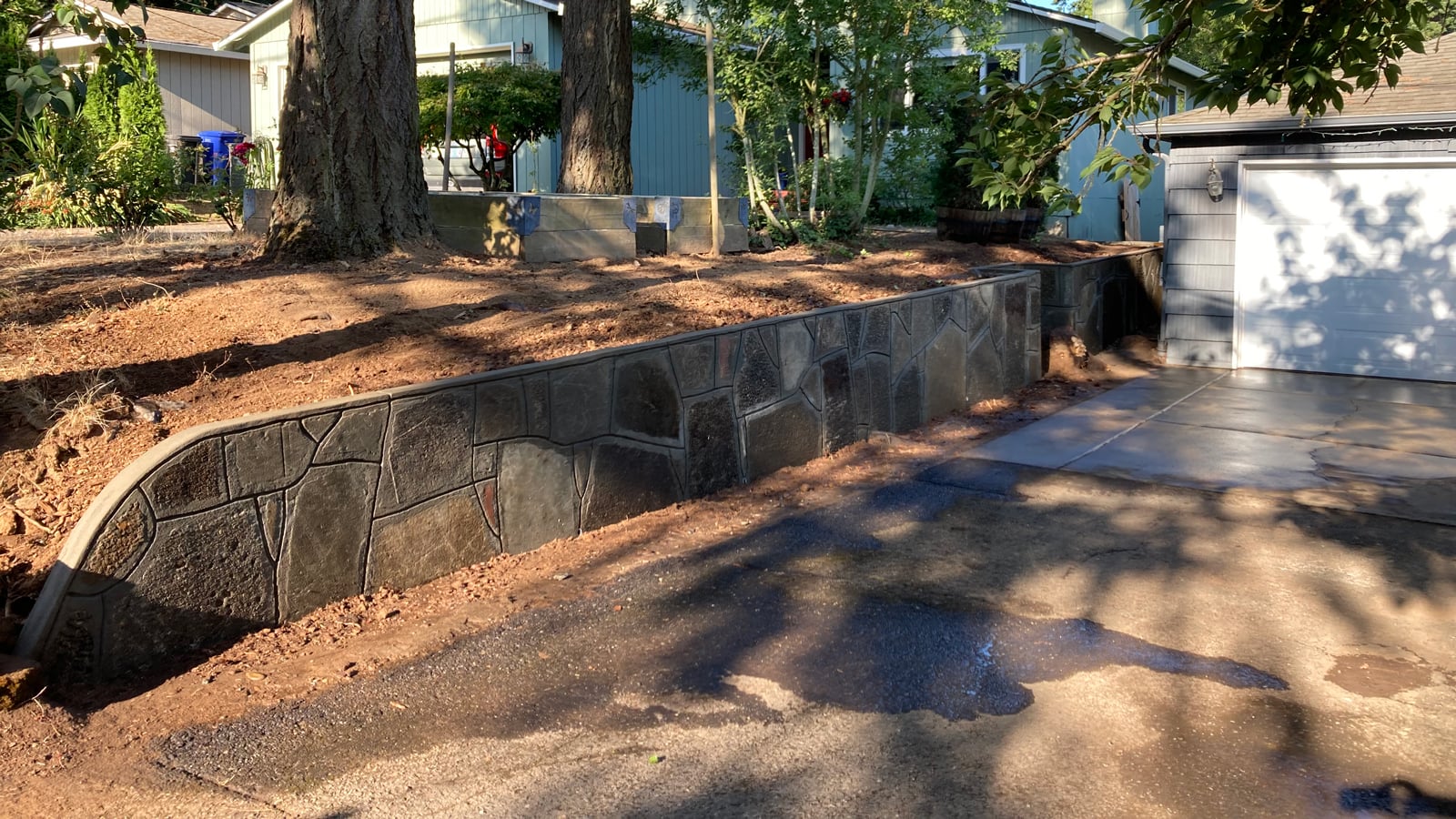 Slide Arrows To Compared Before & After Photos
What can we build for you?
Home Owners click the button below to request a FREE Estimate.